So I had the most tragic and frustrating news on friday. I got a call from the bridal shop telling me that even though I was emailed and told my dress was ordered and would be here for the end of Feb, it was a mistake made by a new 'trainee' and that they couldn't get my dress in after the wedding date. After telling the woman I couldn't even talk to her because I was so frustrated, I made her call my voicemail while I called my mom to deal with it all since I was at work.
I ended up calling back after work and making arrangements to come in for Saturday, which was yesterday. My goal was to purchase the dress I had tried on just a little over two weeks ago because, at the time it fit me and I was so sick of this whole issue/crap. I walked in and had literally dropped two dress sizes from excerise and stress. That's about 15 to 20 lbs. I had to sinch the waist with my hands holding the extra 2-3 inches of fabric. It also meant I could try on another dress I liked. Now I'm caught.
The simple one that I lost two dress sizes in, it's Bink's favourite, but alot of alterations need to be done. My sash added, more crinoline, and a sweetheart neckline made with cups to hold my boobs better (I think they look tragic and saggy in it). The second one, I need a size up so my back fat isn't so gross and the bodice taken in. That one is my moms favourite. I LOVE THEM BOTH. I see alot of potential in the second one, but gathering of fabric under my breastline is one of my favourite things. ACK! Either way the Sash is getting added. So I've decided to show the pictures and then from there get more feedback. I know it's ultimately my own decision. I just... am a pansy.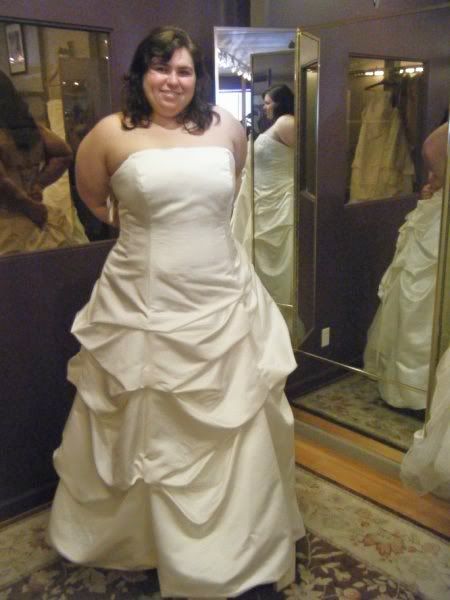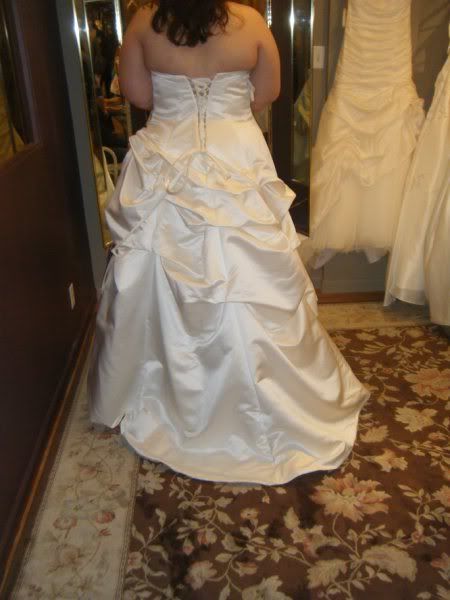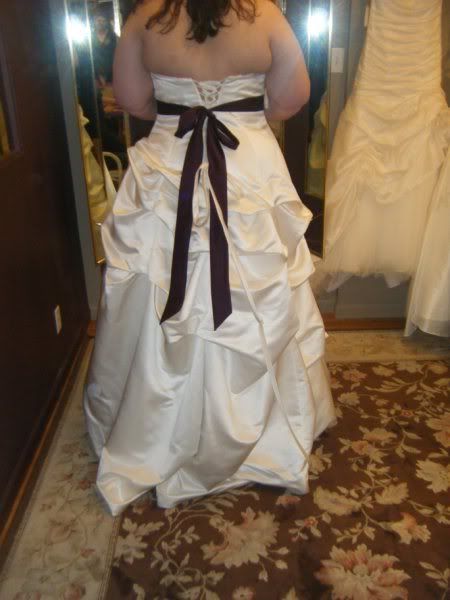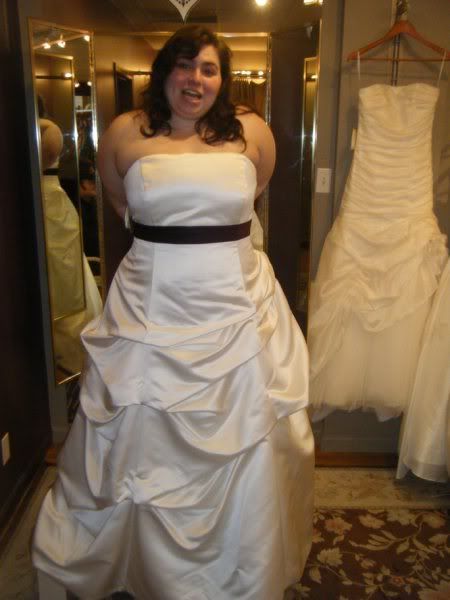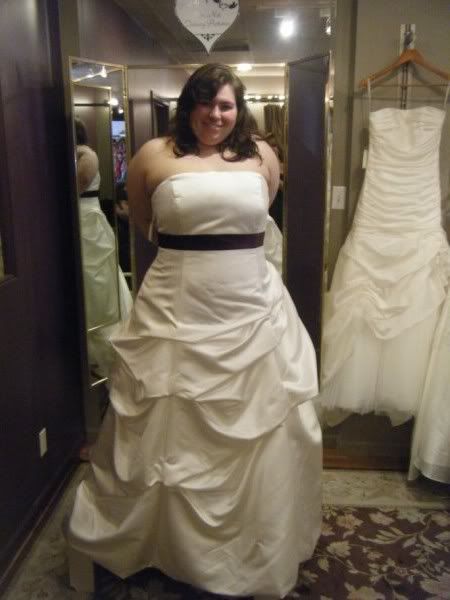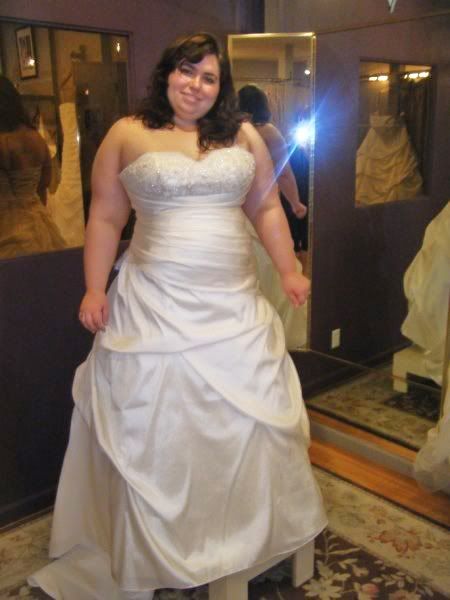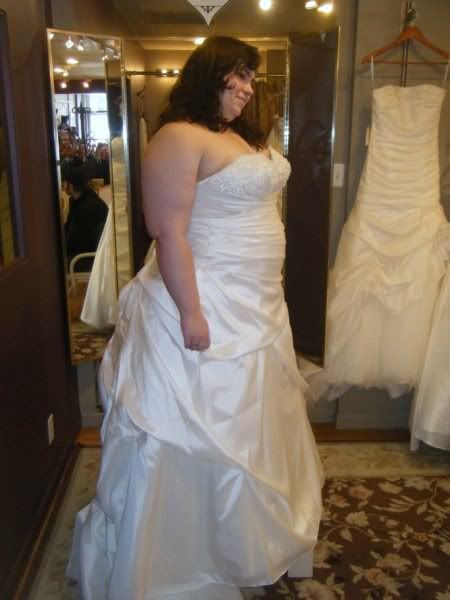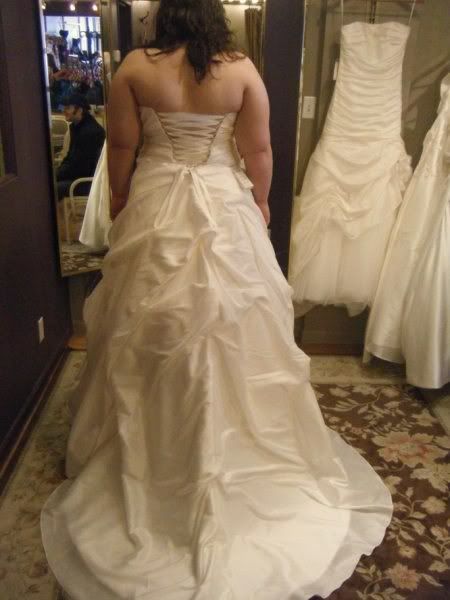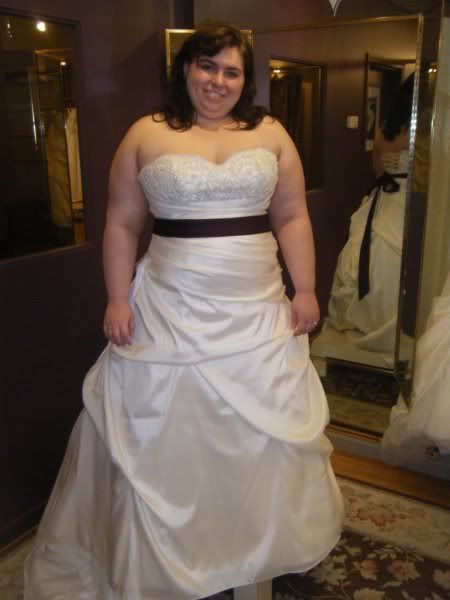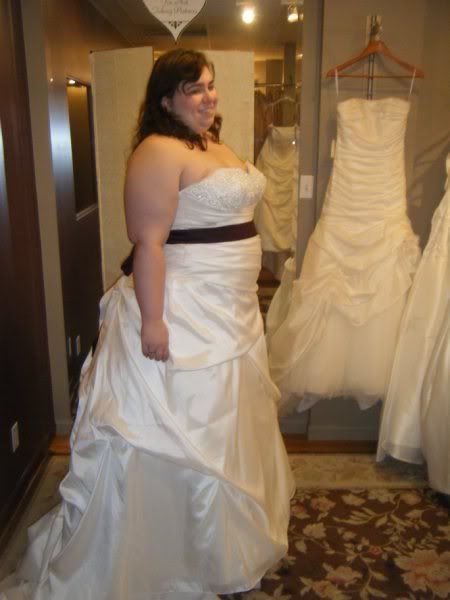 I appologize for the back fat, I'm working on it.
I think the bodice in the second one would be needed to taken in... and it's the size too small making my tummy pounch a bit... hmmm.....

Which dress do you like better?
Dress number one, the plain dress that has potential? (more crinoline under bum, sweetheart neckline, sash and better boobs.)
Fancy beaded bodice taffeta dress (needs size up so less back fat, sash added, bodice taken in.)

stressed

Billy Idol - Mony Mony